Reggaddiction | "Ganja Harvest"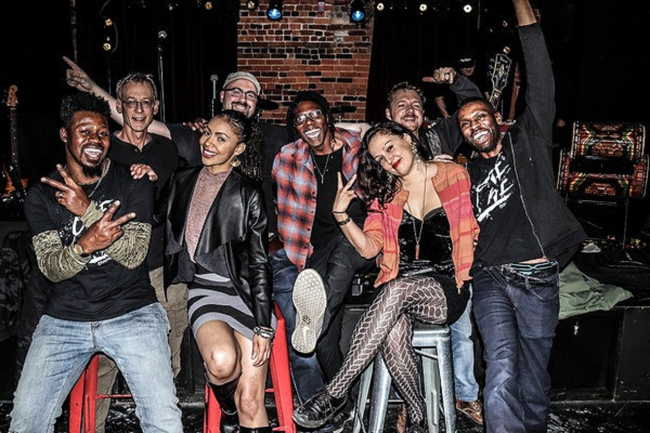 Reggaddiction has released a Neil Young Reggae remix EP, mixed by international Dub Reggae producer Dubmatix
In 1972, Neil Young released "Harvest"; his signature album that reached the #1 spot on the Billboard Hot 100 chart. The album features classic tracks like 'Old Man', 'Needle and the Damage Done', and Heart of Gold. Neil's fourth album quickly became a mainstay on worldwide radio and solidified him as a premier singer-songwriter of his generation. Rolling Stone named "Harvest" the 78th greatest album of all time.
Canadian-based Reggae collective, Reggaddiction, has reinterpreted "Harvest" into a reggae album, with support from international Dub Reggae producer Dubmatix, providing a Reggae Dub remix. 
Dubmatix previously mixed 'Speak to Me/Breathe' for the Easy Star All-Stars and "Dubber Side of the Moon", the Pink Floyd tribute album in 2010, making him the perfect fit for the Ganja Harvest album. 
This re-work doesn't stop at the mix. It includes magnificent vocal performances by Fergus Hambleton, award-winning vocalist Ammoye, legendary Dancehall artist Lord SassaFras, Jimmy Reid, Lilly Mason, Dave Matthews, and Trudy Lee Gayle, making "Ganja Harvest" a tribute album in more than one sense.
I truly enjoyed working on "Ganja Harvest", being surprised by each track - the sound, style, and vocalists. Good work. ~ Dubmatix, summer 2019
The EP version of "Ganja Harvest" is now available at Bandcamp. The full album entitled "Ganja Harvest" is scheduled to be released in 2020.
EP Tracklist:
Man Needs A Maid (ft. Jimmy Reid)
Harvest (ft. Lilly Mason, Dave Matthews)
Needle And The Damage Done (ft. Ginuwine Affection)
Alabama (ft. Dave Matthews)
Out On The Weekend (ft. Fergus Hambleton, Hermina George)
Words (ft. Trudy Lee Gayle)
Reggaddiction band has had a very exciting year so far. They opened up for Sister Nancy in February 2019 in Toronto, Canada. They also performed with legendary Jamaican Studio One Label artist Otis Gayle. The band is currently planning an album tour for 2020 behind the new release.