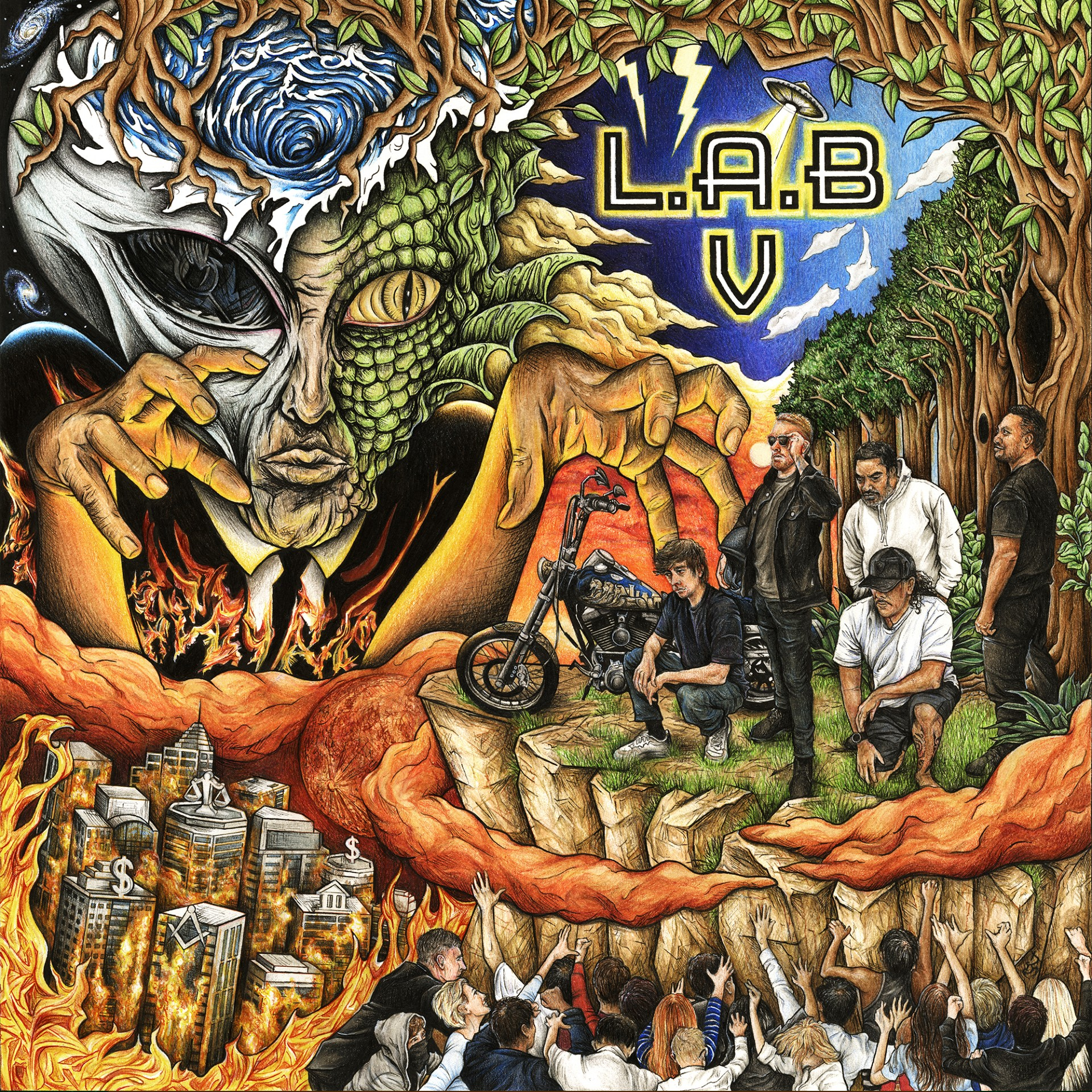 The compelling journey continues
L.A.B continue to gather critical acclaim with their album, L.A.B V, their fifth in five years. Following on from a string of albums & singles that have reached number one at home in New Zealand, L.A.B V features a band continuing to experiment with multiple genres while staying true to the L.A.B sound. A compelling journey that moves across reggae, soul, funk & blues. Some lab experiments fail, this one succeeded.
L.A.B Win Four 2022 New Zealand's Aotearoa Music Awards
Repeating their 2021 haul, L.A.B has secured their spot in award history as the major winner at the Aotearoa Music Awards for the second year running, with the group taking home Album of The Year for L.A.B V, Single of the Year for 'Mr Reggae', Best Group and Best Roots Artist.
A new lab experiment is set on the horizon for 2023.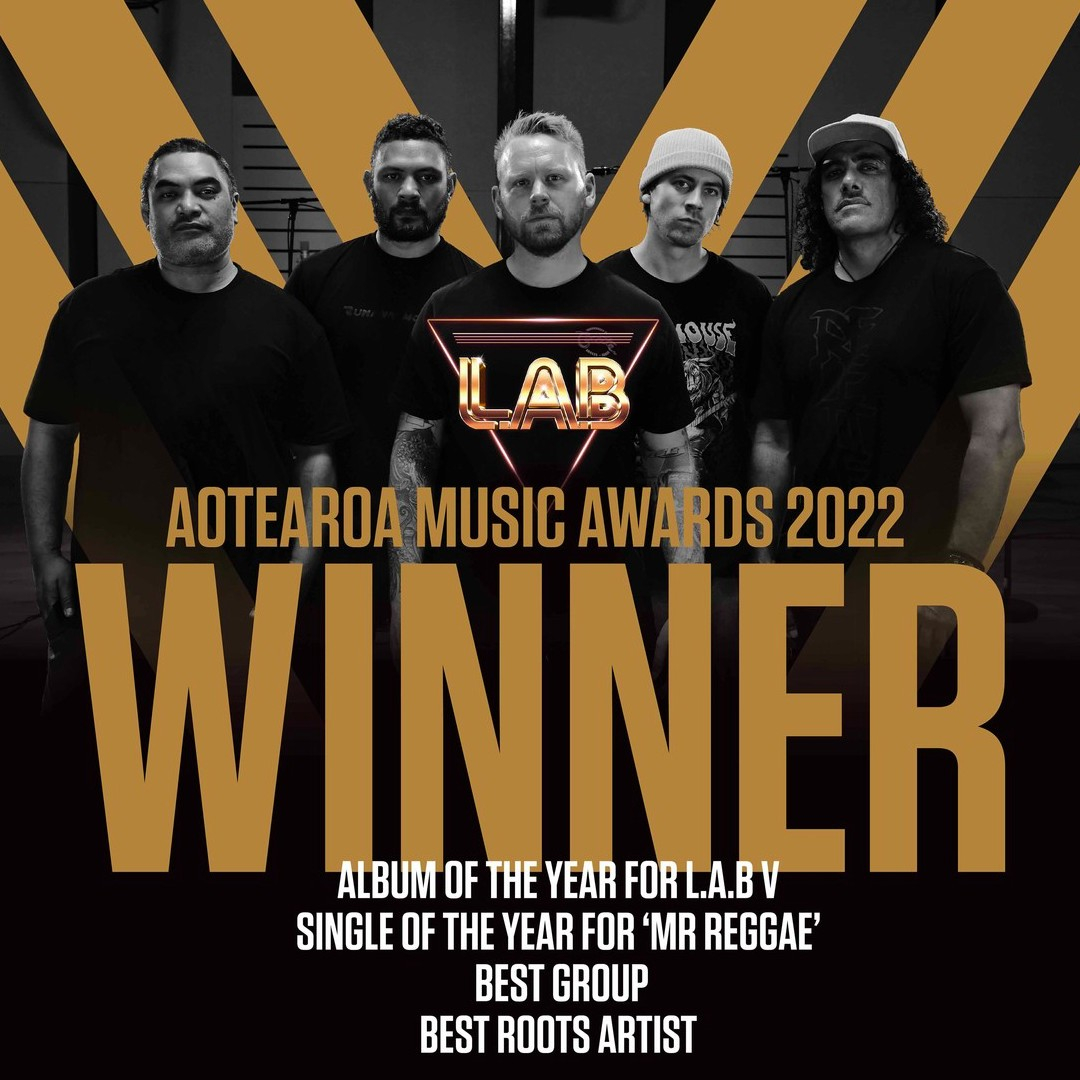 L.A.B | 2022 Aotearoa Music Awards winner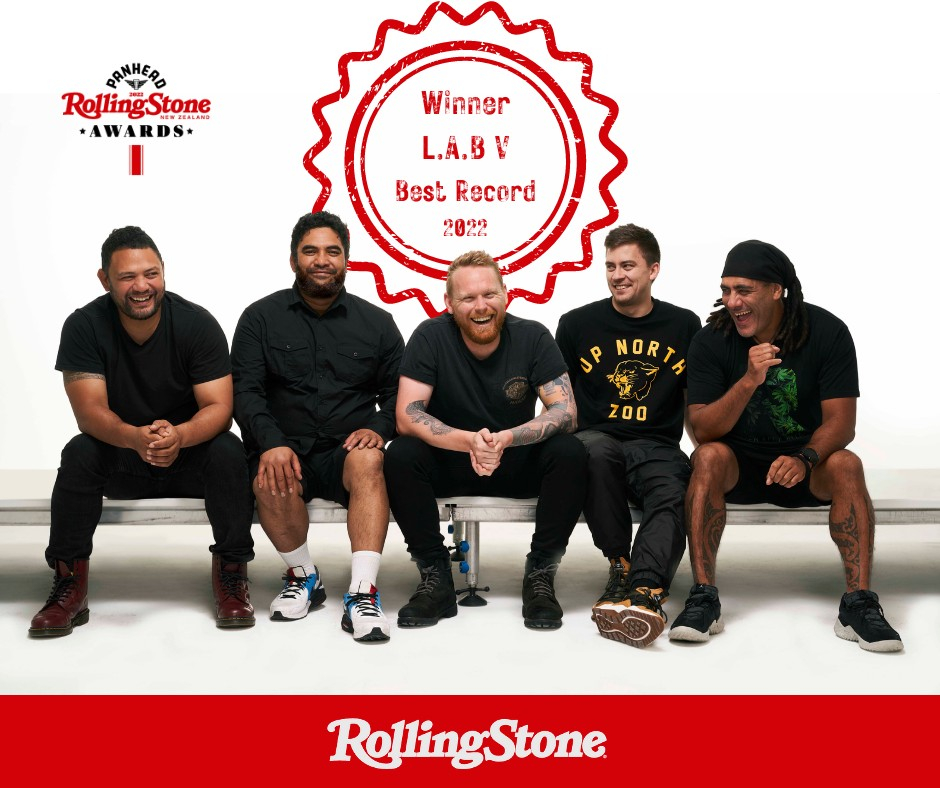 L.A.B | Rolling Stone Awards winner