Gentleman's Dub Club | Down To Earth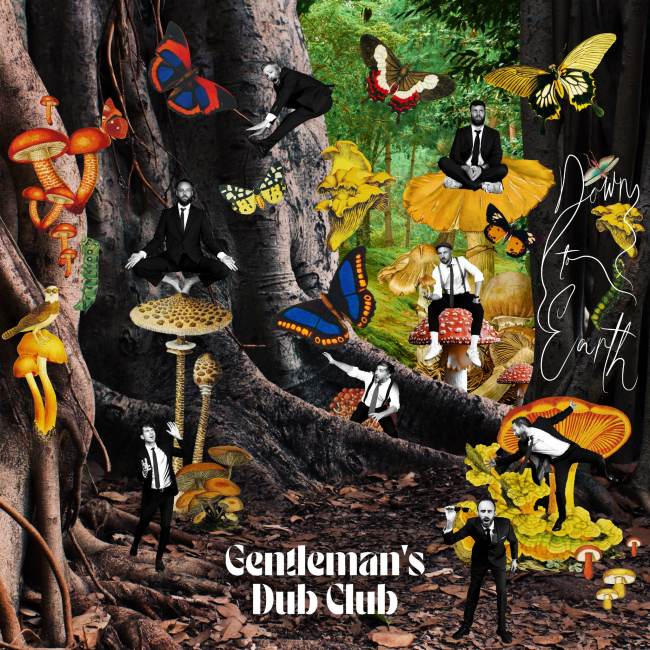 The strength of earth, heart and soul
From the foundations of 'The Big Smoke', to the intergalactic heights of 'Lost in Space', Gentleman's Dub Club's voyage has taken them through 'Fire' and 'Earthquake' as they stop at nothing to discover and develop their sound. Consistently breaking genre boundaries, the eight Gents have delivered inimitable reggae, dub, ska, jazz, and electronica since 2006, and now, 14 years into their journey, they're returning back 'Down To Earth' with a brand-new mix of beats and bass to kickstart the new year.
It's the first time in well over a decade that GDC haven't been on the road, giving them time to reflect and enjoy a moment of introspect. From the old-school, early Gents-influenced sounds of title track 'Down To Earth,' where the band look back at their proverbial travels and focus on their return home:
I'm back where I belong back where my roots can grow. I got the strength of the earth in my heart and soul.
The second single 'Honey' features Hollie Cook, a true pioneer in her genre, who has been show-stopping with her soulful voice since 2010. It's the first time the two artists have fully collaborated together, and it was worth the wait. 'Honey' represents everything Hollie and GDC are about, straight from the heart organic reggae music that lifts the soul and hits every possible sweet spot.
Joining the collaborators list is Bristol's Gardna, one of the most explosive up and coming UK MCs today, whose contribution on 'Night Shift' takes the energy levels through the roof. A properly funky groove-filled bass roller of a track that doesn't take its foot off the gas for a second.
Armed with 7 studio albums and multiple single releases, Gentleman's Dub Club haven't taken their foot off the gas since starting out in 2006. Their relentless touring and onslaught of music has resulted in them playing to tens of thousands of people at a time. Without a doubt festival favourites, their explosive live shows are a gnarly experience of controlled chaos that have taken them from headlining tours to supporting reggae giants UB40 across UK arenas.