Dub Stuy | Answer Riddim 2021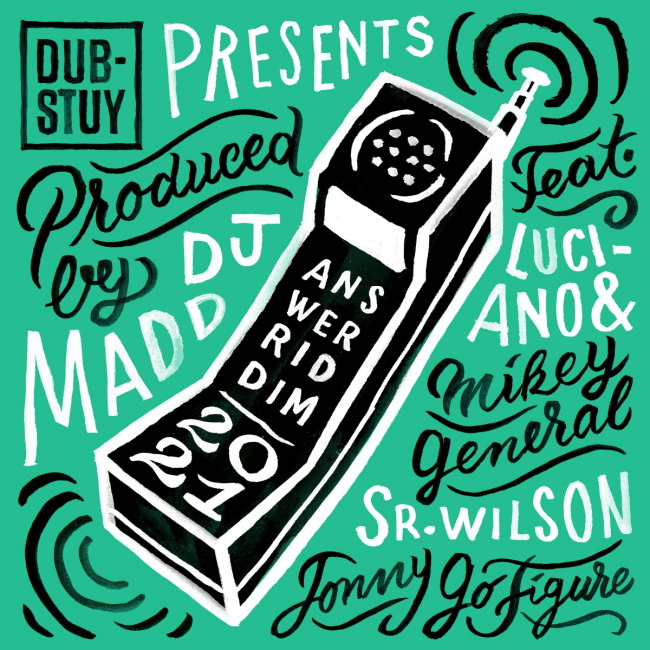 A new installment of a classic
Dub-Stuy returns to the arena with an update to the iconic Answer riddim, bringing back the vibes right in time for summer. They have taken on one of the most iconic and instantly recognizable riddims in history with "Answer 2021 Riddim". As usual, Dub-Stuy calls upon an international line-up of top features, led by legendary duo Luciano & Mikey General, Spain's Sr Wilson and Brooklyn's own Jonny GoFigure.
The Answer riddim, originally recorded by Clement "Coxsone" Dodd for Slim Smith in 1967, is undoubtedly one of the most versioned riddims of all time, and everyone from Dennis Brown to Frankie Paul has lent their hand to the tune.
For this 2021 spin on the classic, DJ Madd invokes early digital productions ala Prince Jammy and Bobby Digital but with the signature Dub-Stuy twist: high-powered, heavyweight and minimalist production. Bouncy, rubber-band basslines and hypnotic snare hits make Answer 2021 Riddim danceable and upbeat, bringing to mind late summer nights dancing with friends as the selector rides the groove.
Leading the charge on the vocals, Luciano and Mikey General return to their top form, bringing us back to the heyday of late 90's roots revival. With their soaring harmonies and golden voices, "Redemption" calls for a return to conscious music while uplifting the listener, with an infectious hook. Sr. Wilson comes next, with his 'Foodie session', uniting the world over a shared love for street food cultures. Finally, hometown sensation Jonny GoFigure mashes up the dance lyrically on 'A Different Answer'.