Dubblestandart & Firehouse Crew | "Reggae Classics"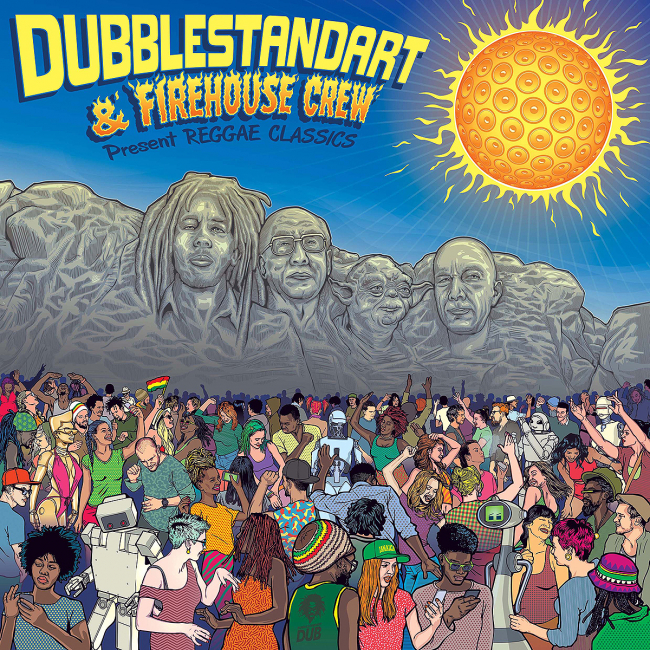 Today considered as Classic Reggae, so much remains unchallenged, this little island called Jamaica has provided in content & creation, especially Roots Reggae of the late 60s,70s & 80s. Not to speak of the political actuality of many songs, who respond to today's world of unrest as if they were written yesterday, coming straight from the heart of all those originators we admire and love so much!
"Reggae Classics" features Paul Zasky on vocals and guest appearances of Cedric Myton from the Congos, Voicemail, and singer/ writer Mackehaan (who worked with Busy Signal, Jah Cure a.o.), plus some of the finest of Jamaica's musicians.
Brought together by long-time collaborator and producer Devon D, who worked with Gregory Isaac, Dennis Brown, Mr.Vegas, Dillinger, General Trees, Tyron Taylor and many more on more than 200 productions since the early '80s. All instrumentals for this album were recorded at the legendary Anchor Studios in Kingston Jamaica.
Members of the Firehouse crew Wrong Move, Georg Miller, plus mighty Bongo Herman and Danny Axeman laid the groundwork for adaptions of Reggae Classics from the Twinkle Brothers, Steelpulse, Burning Spear, Dennis Brown or Matumbi. Then dubbed by Robbie Ost at GoEast Studios Vienna on original Analog equipment, guaranteeing the highest mixing standards.
Songs like I'm No Robot, Babylon The Bandit, or Hypocrite were not just randomly chosen, but with the intention to their contemporary accuracy, given the state of mind of today's world on the brink of the digital age. Songs were written during the '80s, still perfectly criticizing today's political leadership, torn between building a sustainable global community and alt-right nationalism. This album shall uplift all of us!
---
I'm No Robot
I'm No Robot (Dub)
Babylon The Bandit
Babylon The Bandit  (Dub)
Fly Me To The Moon  
Fly Me To The Moon (Dub)
Jah Jah See Dem A Come
Jah Jah See Dem A Come (Dub)
Hypocrite
Hypocrite (Dub)
Malcom X
Malcom X  (Dub)
I Know feat. Mackeehan, Voicemail & Cedric Myton from The Congos
I Know (Dub)
In My Space (Dub – Lexicon Mix)  feat.Mackeehan & Cedric Myton from The Congos
Echo Beach  - LC  2188
ISRC - DEH261913601 -  DEH261913615